If there was a time machine and I could travel into the past I would love to try my luck as a silent movie actress in the Golden 20's. Wearing dark lip sticks, dancing Charleston and holding a long thin cigarette filter with attitude. And of course I would give my best in excessive facial acting. Maybe I don't need a time machine. How about just trying it out now?
Meanwhile secretly in my room…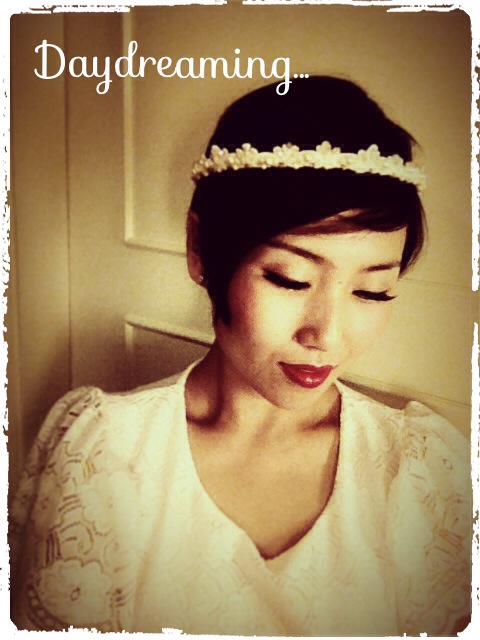 Some side notes: while I was in my "black and white" world I figured out a stunning commonality between a dialog in a silent movie and nowadays communication habits. Instead of talking with our voice we prefer turning ourselves mute and see what should be spoken on a screen, a mobile screen. Maybe my smartphone is somehow my time machine?
---
SOURCE OF INSPIRATION
The Chatuchak Weekend Market in Bangkok is not only an amazing shopping place but it also provides a good source of inspiration. I found a shop selling beautiful vintage themed accessories which put me in the mood of acting in a silent movie. Wearing the headdress reminds me on my teenage dream to tap next to Gene Kelly in Singin' in the Rain and regreting the end of the silent movie era. Or becoming an silent artist myself in The Artist.
---
IN MY TRANSFORMATION KIT
Several handmade head accessories from "Miss Popular" at Chatuchak Weekend Market. In case someone wants to give herself a try in a 20's themed look you can find the shop of Miss Popular here:
---
HOW IT WAS PRODUCED
Format: Selfie
Taken with: iPhone 4S
Equipments: Monopod
Edited with: fotor on iPhone 4S
Location: @home