As we have the last days of October I want to use the chance to pay my homage for the most well-known and popular German celebration tradition: Das Oktoberfest.
The Oktoberfest is definitely not only a festival for beer lovers. No doubt the first association next to beer tents and giant beer mugs is the traditional fashion. Dirndls for Madln (dress for girls) and Lederhosen for Buam (lether pants for guys). These traditional clothings are as deeply connected to this festival as German beer with the Reinheitsgebot.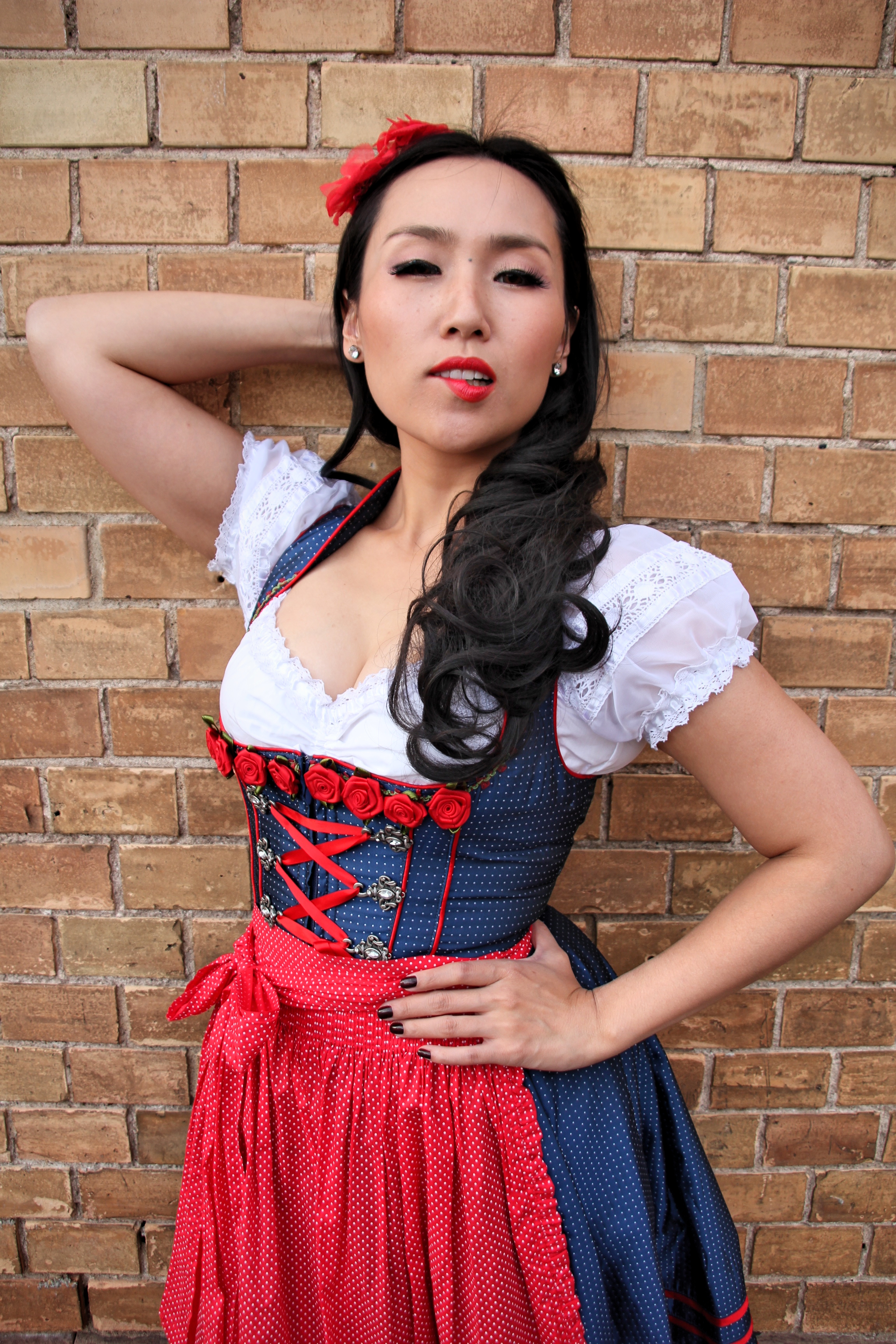 I personally consider the dressing component as the most crucial factor why Oktoberfest is nationally and internationally acknowledged as the most typical representation of German appearance. The festive collection of Dirndls and Lederhosen is inviting many locals and international tourists to swarm to the intoxicating celebrations and sank into joyful delirium. It's attraction might also enhance the chance to get the Wiesn festival in Munich and Cannstatter Wasen festival in Stuttgart on the list of Unesco immaterial cultural heritage.
Being considered as relatively conservative wears for the elder population in the past decades Dirndls and Lederhosen are currently experiencing a renaissance. Brands such as Krüger are giving the traditional fashion a new face by promoting the Dirndl fashion on Germany's media through the TV series Germany's Next Top Model .
While my last visit at a Krüger Dirndl shop I was surprised by the huge amount of teenaged girls who were delighted by the feeling of shopping in a land of fairy tales. I also found myself in an amazed state while hunting for the right Dirndl dress for me. I fell in love with the art of the handcraft and the high quality of the materials. There are so many little details that have a meaning or story to tell. The symbolic representation of colors and patterns or which side to wear the bow for unmarried and married women. The experience became even more unique while shopping in an environment with cuckoo clock, feathers of pheasant and hunting trophies.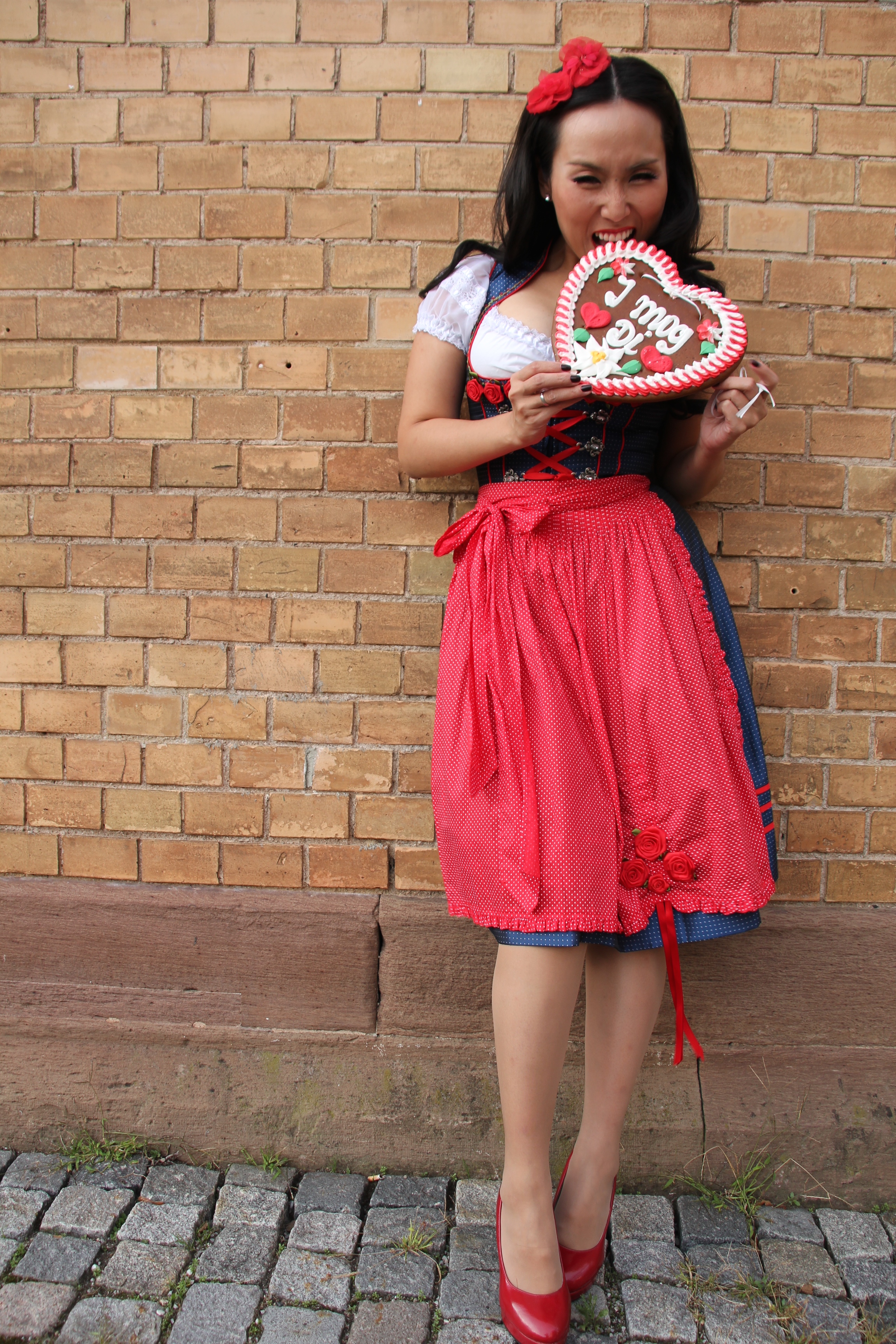 Thanks to Oktoberfest I could wear a beautiful piece of tradition that made me feel to represent my German side properly. I want to say I'm pretty proud to be a German Madl.
---
SOURCE OF INSPIRATION
The source of inspiration for this transformation is obviously and rather simple. It was BEER, BEER, BEER, the Oktoberfest and the Dirndl fashion itself. After praising the Oktoberfest I also need to show some impressions of it. It was my perfect Dirndl run-way.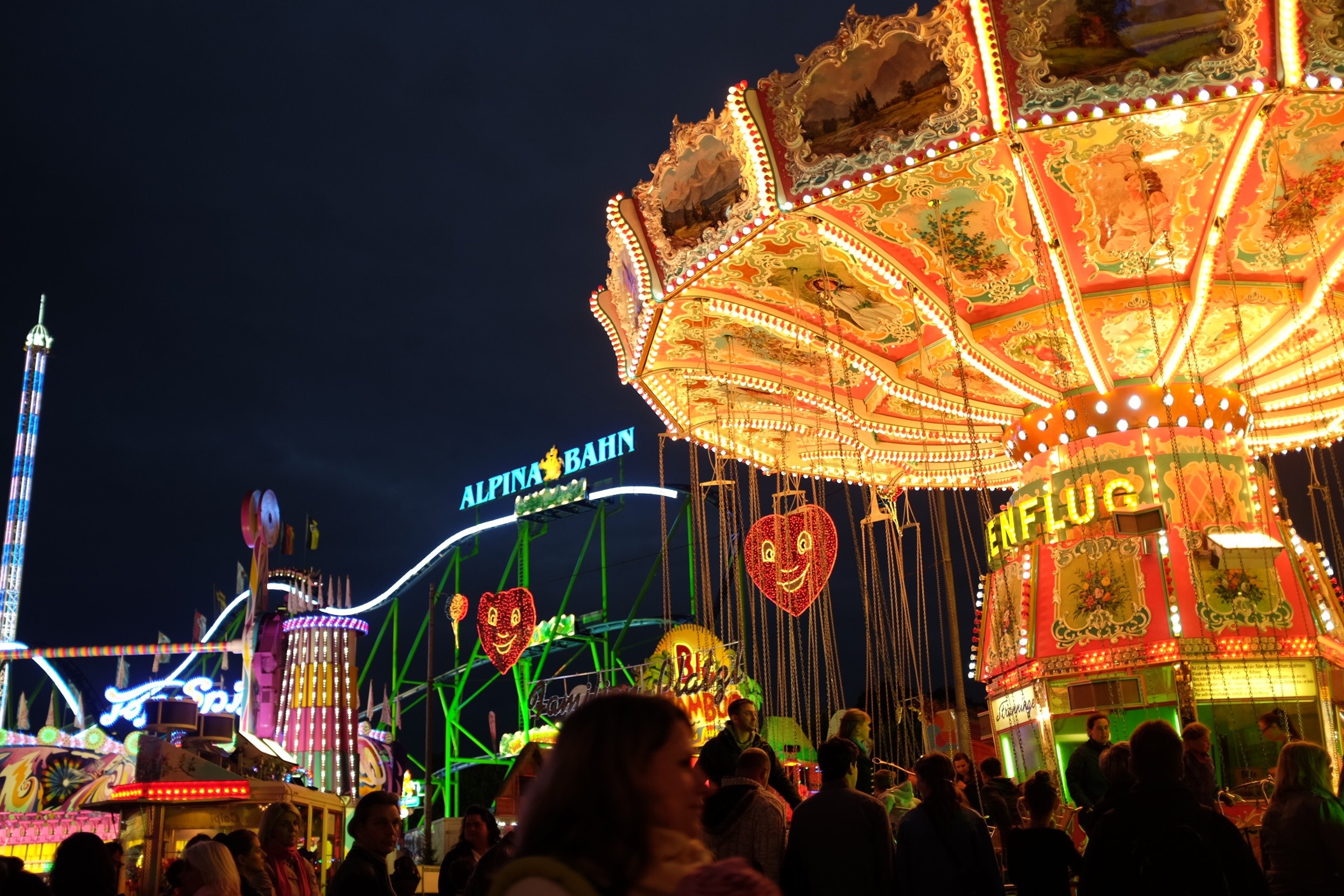 ---
IN MY TRANSFORMATION KIT
I found my beloved Dirndl dress in a cute Krüger Dirndl shop just 50 meters away from my home in Ludwigsburg, Germany. I've never thought passing by the shop window could give me an immediate shot of creative impulse. Of course to make the whole appearance complete my curled wig from my wig collection wasn't allowed to miss the photo session.